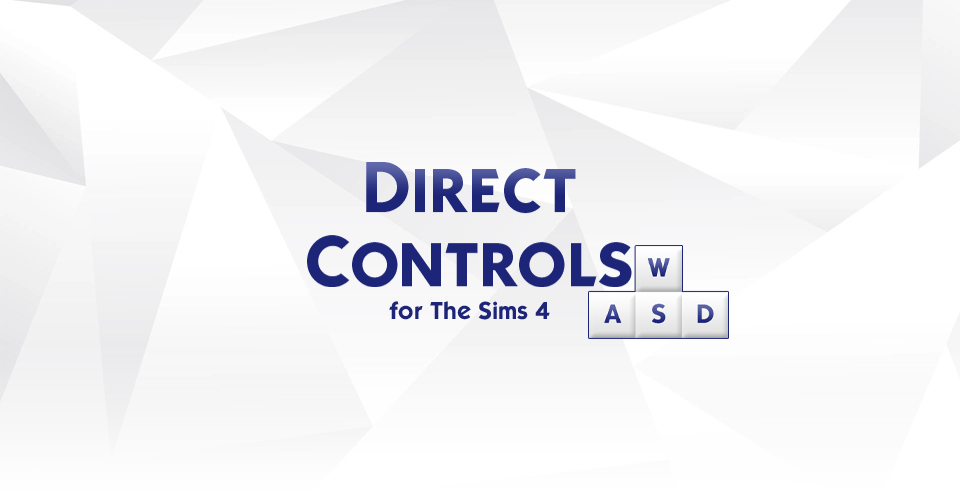 Direct Controls for The Sims 4
Update v1.1.0 - Camera and movement improvements
---
A much needed update that fixes a lot of the camera issues and improves overall movement responsiveness.
Changelog:
Camera lock fixed: Fixed one of the most unstable aspects of the mod at launch: the camera lock behaviour. The camera would lock on weird positions, and sometimes even zoom out without any apparent reason. That's all fixed now!
Improved overall movement responsiveness: Slighly lowered rotation delay so that your Sims feel better to control, especially in tight spaces.
Improved first person controls: A and D now turns your Sim while in first person, instead of making them sidestep. The camera will now tend to look where your Sim is going while in first person.
Smoother walking animation: Improved a bit on the smoothing of the default walking animation. Stuttering is now less apparent.
Direct Controls self-interaction fix: Fixed a bug where the Direct Controls self-interaction would not show up if your household had only one Sim.
Added new languages: Direct Controls is now available in French, Italian, Chinese and German languages.
To install the new update, just download the mod again and replace the files in your Mods folder.

Files
VictorAndrade_DirectControls.zip
926 kB
Jun 25, 2019
Get Direct Controls for The Sims 4
Comments
Log in with itch.io to leave a comment.
Would it be possible to turn "A and D sidestep instead of turning you around" into a toggle?