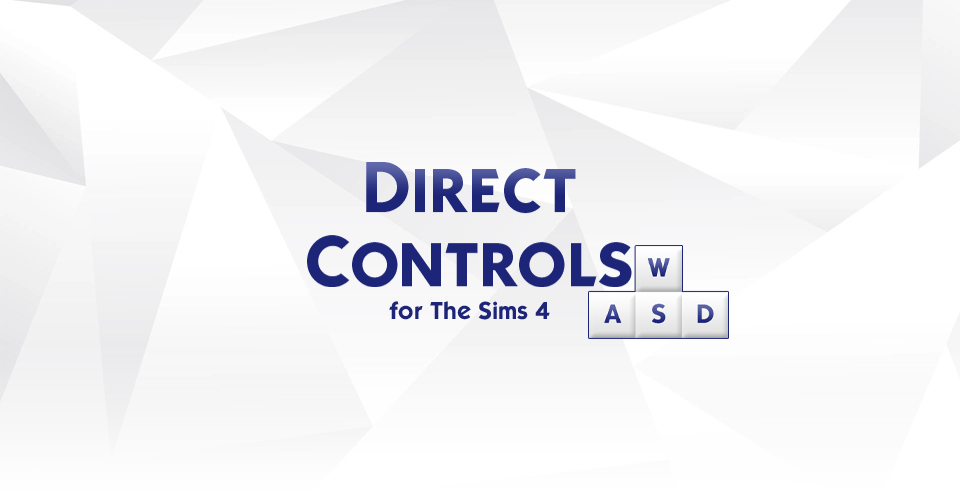 Direct Controls for The Sims 4
Update v1.1.1 - Improved first person controls
---
An update to fix and improve upon the first person controls from v1.1.0.
Changelog:
Normalized rotation sensitivity while in first person: A and D now rotates your Sim at the same pace as W + A or D. You can increase/decrease the rotation sensitivity by going to the mod settings ("dc.settings") in Advanced Settings -> First Person Rotation Sensitivity.
Fixed camera forward snap while in first person: In first person, the camera will now tend look where your Sim is going ONLY when they're moving.
Fixed footstep sounds while in first person: Fixed a bug where the footstep sounds wouldn't play while walking in first person.
Small UI fixes: Reset Default Settings dialog options now correctly says Yes / No instead of Ok / Cancel.
Added new languages: Direct Controls is now available in Polish. Pozdrawiam & dzięki! 🙃
To install the new update, just download the mod again and replace the files in your Mods folder.
Files
VictorAndrade_DirectControls.zip
929 kB
Jun 27, 2019
Get Direct Controls for The Sims 4